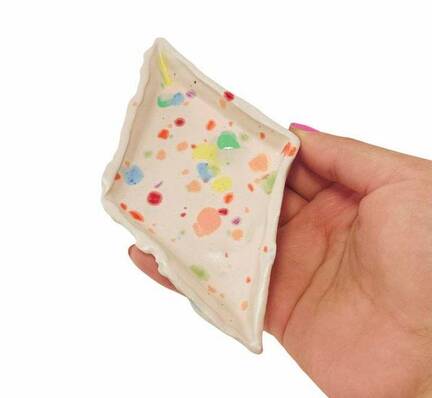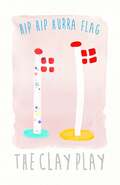 Smykkefad i pastelfarver
75,00 kr.
Item number: 6LOVE
Skøn keramikskål i fine pastelfarver. ♥


Skålen Måler:
Højde: 1.5 cm.
Bredde: 17 cm
Dybde: 9 cm
Unfortunately, the item cannot be purchased, as there are no more in stock
Skøn og farverig skål ♥
♥ Stentøj - tåler opvaskemaskine, men vi anbefaler ikke mikroovn.
♥ Vi er stolte af at alt keramik i TheClayPlay er håndlavet i Sønderborg og er derfor 100% danskproduceret.

♥ Håndlavet keramik er skrøbeligt og keramik er derfor ikke omfattet af reklamationsret. Skår, revner, hanke er eget ansvar når varen er taget i brug.
♥ THECLAYPLAY RETAINS ALL COPYRIGHTS©. PLEASE DO NOT COPY OR REPRODUCE ANY OF THE IMAGES IN ANY WAY WITHOUT PERMISSION.